Dublin Allotment for November?
...Think BeechHill Allotments!
Situated on the Dublin/Wicklow Border
just 10 mins from the M50
Contact Now
Dublin Allotment November
Think Broccoli To Start With!
High vitamin content it is easy to enjoy that unique broccoli taste and it is high vitamins too!
Strawberry fabulous as it doesn't take much space and the fruit produced all summer long!
Choose a good variety like 'El-Santa' that is a fantastic strawberry that, will produce a good crop of sweet, succulent, delicious berries throughout summer. This fruit is packed with vitamin C, and the plants look great down on the patio as well as in borders. It is easy to grow and is prolific and delicious. – what more do you need for your Dublin Allotment November schedule! Just think Beechhill Allotments for the perfect growing area!
Think Basil
Basil is a great vitamin-packed scrumptious, and is ideal for growing as a micro-greens in November. It can be grown on a sunny windowsill, patio, or balcony but its much more fun to grow it at Beechhill Allotments.
Sweet Corn Shoots
Corn shoots are somwthing new for the Irish gardener and have an illuminating yellow colour that looks great on your allotment. Its a great plant to sow for your Dublin Allotment November regime and should be put on your schedule. They taste as interesting as they look. Grown in total darkness, corn shoots have a distinct corn flavour while being intensely sweet and slightly sour at the same time.
Winter Mix Leaf Salad
Winter Mix Salads that are sown in October is ready to be picked in November – make the best of it and enjoy your greens!
You can get several crops from the same seeds and they also make ideal plants for beginners.
Broad Bean
Broad Bean is ideal for the exposed garden allotments of Beechhill Allotments. Dublin Allotment November growing of Broad Beans is just perfect! You can do this under cloches to produce a very early crop. They are recommended for freezing. and have excellent HEALTH BENEFITS. They are a source of vitamins A, C and E, plus protein and fibre. Beechhill Allotments tip for cooking : Cook little pinched-out tips and use as a tasty, healthy alternative to spinach.
Dublin Allotment November Sowing and Planting
Sow a crop of your favourite variety round seeded hardy peas. They can be sown either in the open ground if the weather conditions are favourable or three to 3"/9 cm pot and transplanted later when the roots have reached the bottom of the pot. Transplant any pot raised broad beans sown earlier somewhere sheltered and protected from cold, icy blasts. It not too late to take a chance on a sowing of broads beans if it is done early in the month. Transplant October sown lettuces to grow on under cloches or frames space them 6".15cms square.
Although these winter varieties are tough enough to withstand most British winters it is always best to have some protection on hand ready to protect them if needs be. Wet growing conditions can wreak as much damage as the cold
Now is a good time to plant new fruit trees and bushes. Soft fruit bushes can also be moved now if needed as well.
Dublin Allotment November General Duties
Dig, dig and dig this is the priority job of the month the more that you can get done before the end of the year the better. Pick up fallen leaves and make a leaf mould stack.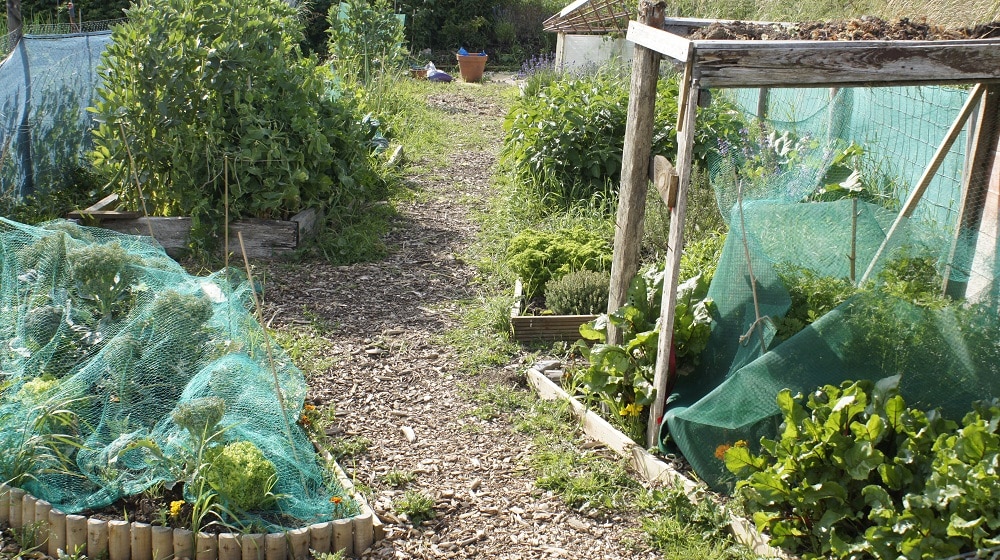 BeechHill Allotments For All You Need
Dublin Allotments for all you need. If you want a perfect retreat with great soil, no water restrictions, views of the sea and mountains with tranquil settings and a welcoming community - you need an Allotment at BeechHill Allotments. 
BeechHill Allotments - a place to go... & grow!